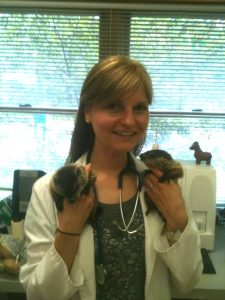 Nurse Your Pet blog-site warmly welcomes Dr. Gabby Varcoe to our passionate team of veterinarians who are dedicated to helping pets in need. Dr. Gabby is originally from Venezuela, but has lived in a variety of interesting places. She graduated from Ross University School of Veterinary Medicine in 2007 which is in St. Kitts, in the Caribbean British West Indies. Following her successful completion of her 3 academic years at Ross, Dr. Varcoe then when on to complete her clinical year at Michigan State University in Lansing Michigan, where she received her Doctorate of Veterinary Medicine (DVM) and her license to practice veterinary medicine in the US.
Following her graduation from veterinary college, Dr. Varcoe worked in Upstate New York, where she practiced veterinary medicine, and also volunteered with a number of rescue organizations spaying and neutering feral cats.
In 2010, Dr. Varcoe studied Canine Rehabilitation at the University Of Tennessee, College Of Veterinary Medicine and became a Certified Canine Rehabilitation Practitioner.
In 2012 Dr. Varcoe attended the Chi Institute of Traditional Chinese Veterinary Medicine in Reddick, Florida, where she completed training to become a Certified Veterinary Acupuncturist (CVA), studying under Huisheng Xie DVM, PhD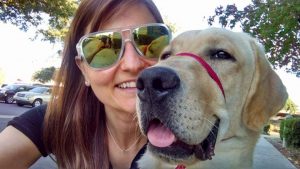 Gabby moved to California in August of 2013, where she settled in the San Diego area. Currently she practices pain management, veterinary chiropractic and acupuncture, provides rehabilitation services as well as caring for pet patients who are in terminal hospice care at Into the Sunset, a Pet Transition Center. At the center she uses all of the amazing knowledge and experience she has gained to help pets who are in pain and who are failing in their lives. She helps them out of the kindness of her loving heart and out of a desire to not see any animal suffer, ever.
Gabby's special interests in veterinary medicine include: Integrative medicine, rehabilitation, geriatric medicine, pain management, hospice care and rescue work. When not working hard to help her patients, Dr. Varcoe is married, and has a 7 year old son and 3 dogs. In her spare time, Gabby likes bicycle touring, videography, hiking and other outdoor activities. Dr. Varcoe also still spends a lot of time volunteering for various animal and environmental causes.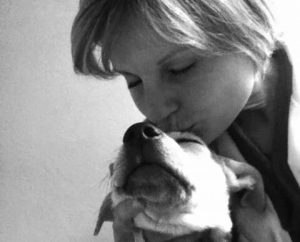 Both the Nurse Your Pet blog-site, and Dr. Silver are really happy to have Dr. Gabby join our team. We are excited about all of the incredible experience and training she will bring to help our-four legged friends and their 2-legged companions. If you have a pet who is not doing well in spite of all the best ministrations from your veterinarians, send us a question, ask for our help, and we can provide you with some good options that can help to improve the quality of life of your four legged friend, and make your life easier and less stressful.
About Dr. Silver
Dr. Robert Silver DVM, MS, CVA achieved his lifetime goal of becoming a veterinarian when he graduated from Colorado State University's (CSU) College of Veterinary Medicine in 1982. This followed his receiving his BS in Animal Science in 1974 and his MS in cardiopulmonary physiology in 1976, these also from CSU.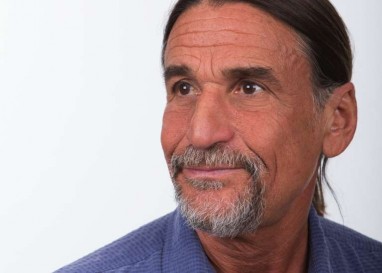 Veterinary College was an exciting experience for Dr. Silver, who enjoyed learning about the complicated diseases that our pets can get, and the many approaches available to address those diseases. He was active on the student newspaper, and involved in a number of projects, including one that involved bottle-feeding orphaned goats!
Following veterinary school, Dr. Silver practiced small animal medicine in Denver and Boulder, and then spent a year teaching veterinary technology (nursing) in the mountains at Colorado Mountain College in Glenwood Springs. Following that, Dr. Silver moved to Colorado Springs where he established one of the first house call practices in the state, and there, in Colorado Springs, in 1984, is where he began his studies and his practice of herbal, nutritional and holistic medicine for pets. At that time he started to learn acupuncture, studying first with Jake Fratkin, in Boulder, and then with the International Acupuncture Society, receiving his certification in 1993.
In 1993, Dr. Silver moved his veterinary practice to Boulder, Colorado, where he established the Holistic Wellness Center, which later became known as Boulder's Natural Animal, one of the first integrative veterinary practices in the country. Boulder's Natural Animal was a "flagship" example of how blending conventional with alternative  veterinary medicine can create superior clinical outcomes than either one of those modalities alone.
At Boulder's Natural Animal, Dr. Silver commonly saw the really difficult cases that other practices would refer to him for his integrative approach. At Boulder's Natural Animal, Dr. Silver established effective protocols for a number of serious, potentially life-threatening chronic diseases in dogs and cats, such as cancer, allergies, chronic pain, inflammatory bowel disease, Canine epilepsy, and behavior problems.
In 1996, Dr. Silver began designing nutritional and herbal formulas for RxVitamins for Pets, a company that manufactures very high quality and high potency professional-level nutraceuticals for use by veterinarians to help their patients get better faster. RxVitamins has grown over the years, and is now in 15 countries globally, as well as the US and Canada. All of these formulas are supported by evidence and research and have set the high water mark for professional quality animal nutraceuticals.
Dr. Silver writes extensive documentation for these formulas, and travels widely, both domestically and internationally, speaking to veterinarians and pet owners explaining the virtues of integrative medicine and how his formulas can help veterinarians better treat their patients for condition-specific clinical problems.
As a veterinarian in practice in Colorado, Dr. Silver has directly worked with pets who have been given cannabis and hemp by their owners to address a number of difficult conditions such as epilepsy, pain, cancer and behavior problems. This experience has given Dr. Silver a unique understanding of this exciting emerging therapy in the United States.
Dr. Silver has lived in the Boulder area for over 20 years, enjoying the beautiful views and outdoor recreational opportunities for hiking, camping, biking, skiing and sailing. In his spare time, Dr. Silver plays guitar and is a follower of Bluegrass music as well as blues and jazz.
Dr. Silver cooked professionally in New York City at a health food restaurant in the late 1960's. His background in cooking and his interest in natural nutrition have combined to make Dr. Silver very proficient at recommending and teaching the details of home-made meals for his clients to prepare for their pets. Dr. Silver has recommended home-prepared meals for his patients for the past 25 years of his more than 30 year practice of veterinary medicine.
Although retired from day-to-day practice, Dr. Silver still consults on difficult cases referred from veterinarians, and continues to work as Chief Medical Officer for RxVitamins for Pets, designing formulas and educating veterinarians about the value of integrative medicine. Dr. Silver is also actively working with the medical hemp industry to bring quality CBD extracts to veterinarians and pet parents, alike.
Marcia Greer AAS, CVT(ret)
Lyons, CO
August, 2015